Consistency is vital for businesses. So is quality. At LSM, we offer both to our commercial and industrial clients by using a team of experienced, qualified individuals.
Every project – from HVAC installation, maintenance, and service to any other mechanical or electrical services – we rely on our years of industry-specific experience to deliver excellent results.
Large-Scaled Commercial & Industrial Projects
For large-scaled projects, trust our experienced team to deliver elite results. LSM has worked on immense, multi-million dollar projects. We've also handle smaller, more intricate jobs for commercial clients.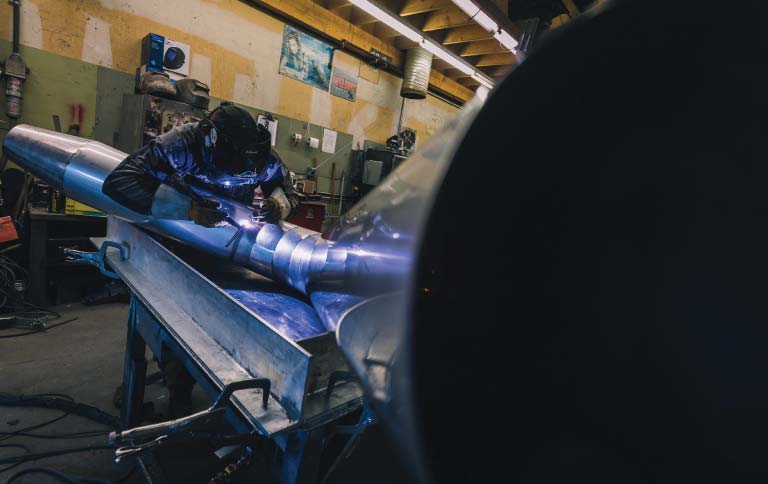 Quality Work, Competitive Price
With experienced staff comes quality workmanship. At LSM, we send fully licensed Red Seal journeyman and workers to jobs as necessary. This allows us to complete all HVAC, electric control, infloor heating, water heating, and plumbing on any job as well.
And we do it all for a competitive price.
Grande Prairie & Beyond
Our large staff has regularly travelled to Peace River, Fort St. John, and Grande Cache to complete commercial and industrial projects. Some of our clientele include Ainsworth, Canfor, J.V. Driver, Pembina, CNRL, Tourmaline, Terrivita, and Weyerhaeuser.
Commercial & Industrial Services Offered:
Air to Heat Exchangers
Boiler
Building Automation Systems
Commercial Chimneys
Cutting & Braking
Diffusers
Fans
Fire/Smoke Dampers
Fume Hoods
Furnaces
Grilles
HVAC Controls
Hyronics
Indoor Air Quality Checks
Make-Up Air
Radiant Tubes
Unit Heaters
Commercial & Industrial Fabrication and Manufacturing
We offer fully customized fabrication and manufacturing for small to large companies and industries. For more information on these particular services, visit our manufacturing services page or give us a call today.