Optimize your home for comfort. Our team of home professionals handle a variety of housing services, including installations, repairs, and service for plumbing, heating, cooling, electrical, gas-fitting, and air quality features.
From new home installations to existing home repairs, replacements, and service, let LSM provide you and your family with concrete solutions on a reasonable budget.
Residential Home Installations
Your home should be designed for comfort and efficiency. This means proper installation of its core features: furnaces, air conditioning units, garage heaters, boilers, and more. Without proper installation, these pieces of equipment can require costly service, repairs, and replacements.
We specialize in both new and replacement installations of these vital appliances. Our skilled team also considers your home as a whole, assessing current equipment, performing heat-load calculation, designing ductwork layout, and analyzing blueprints, if applicable.
Let our capable staff handle your residential home installations for both new builds, renovations, and replacements. Talk to one of our team members today to get started.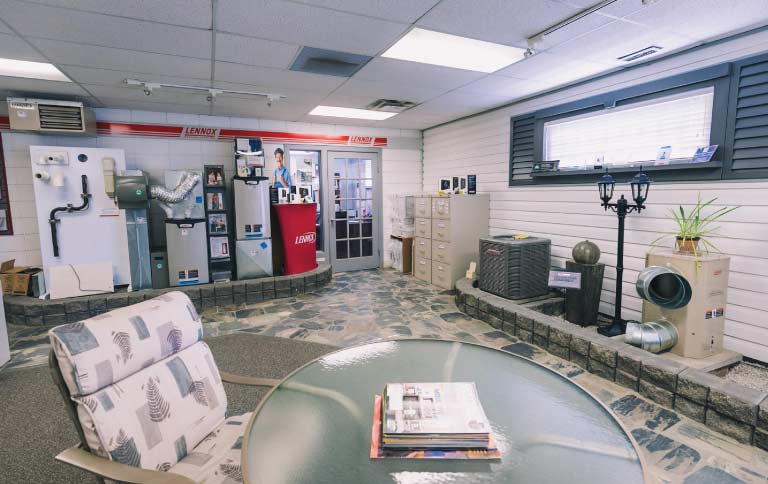 Service & Repair
When your furnace or air conditioner stops running properly – or at all – let us help diagnose and repair your device. Our experienced technicians are highly trained in a variety of brands, manufacturers, and models to provide quality service no matter your device.
To contact us for 24-hour emergency repair contact our on-call technician at 780-532-5210.
Planned Service
Stay ahead of your repairs. Our planned service program is a scheduled maintenance service that allows us to catch breakdowns before they happen. 
Our technicians will visit your home on a schedule that fits your life to inspect, clean, adjust, and lubricate your equipment. Besides avoiding breakdowns, our techs often catch smaller repairs that prevent your system from efficient performance.
Regular, planned service keeps your equipment running effectively, which can lower your fuel and energy bills. It also leaves these appliances in our capable, experienced hands, so you never have to worry about it.
For more information on our planned maintenance services, call us today.
Financing Available
We offer convenient financing options via SNAP Home Finance
Indoor Air Quality
As humans, we spend a lot of time indoors – an estimated 90% of our time. Protect your air quality with our professional-grade residential solutions.
Our capable and certified staff install filtration systems to screen dangerous chemicals and particulates out of your air. This includes filtering:
Animal Dander
Dust
Fire Retardant Chemicals
Forest Fire Smoke
Mould Spores
Off-Gassing Chemicals
For more information on improving your indoor air quality, call our staff today.
We have an expansive list of residential services. Our most popular ones are listed below. For our full list, give us a call or send us an email.
HVAC Services:
Air Filtration, Purification Systems, And Replacement Filters

Bathroom And Kitchen Exhaust

Drip-style And Steam Humidifiers

Existing Home Furnace, Air Conditioning Installations, Service & Maintenance;

Garage Forced Air And Radiant Heaters 

General Exhaust
Heat Recovery Ventilation (HRV)
New Home Furnace, Ductwork, Air Conditioning Installations;

Residential Grilles, Registers, Digital, And Programmable Thermostats

Residential Zone Systems 
Mechanical Services
Gas fireplaces
Gas fitting
Plumbing Installation, Repairs, And Servicing
Electrical
Electrical Installations
Electrical Repairs